Ann's "Special Award's Page!"
These awards I've won now and the one's I receive in the future, will hold a very special place in my heart! I accept, each one with a "THANK YOU". To all, that have given me, these beautiful awards, they will have a special meaning to me!
This beautiful award is appreciated. I received this on Feburary 28, 1998. I "THANK YOU" Cyberscans!
---
I appreciate this beautiful award, Judi. Thank you very much. This award was given to me on June 19, 1998. Visit Judi's homepage HERE.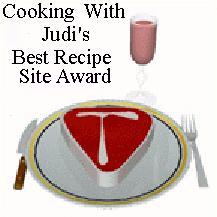 ---
Thank You very much for this beautiful award Cindy. I really appreciate it. This award was received on August 7,1998!! Cindy has a site you must visit. Visit Cindy's home HERE.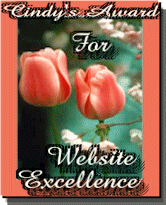 ---
Back To Ann's Kitchen